Tears of Themis Takes Players on a Deserted Island in 'Mysteries of the Lost Gold' Event
Tears of Themis has begun its second event, "Mysteries of the Lost Gold." This is an event that has been in the minds of many players for quite some time. Since the western release has a full year's worth of content from the traditional Chinese release, players have wondered when Lost Gold would appear. Sure enough, it's here, featuring a story about murder, revenge, and a deserted island.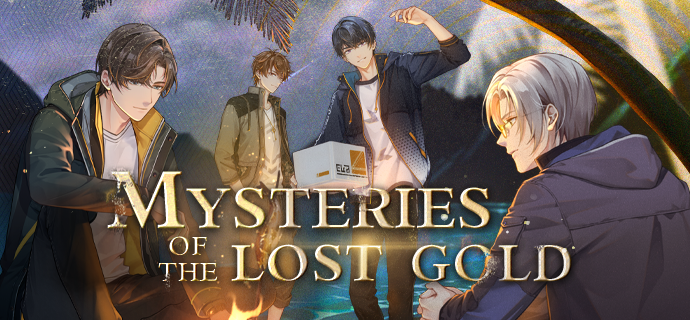 Our story begins with the usual NXX meeting, where players learn that they will embark on a treasure hunt hosted by Marius's Pax group. In this event, whoever manages to uncover the lost gold and treasure or any relics will be granted a five million dollar bounty. But in actuality, some treasure hunters have more nefarious motivations. As you uncover the truth with the four boys, you'll learn that the abandoned island of Nosta holds more than meets the eye.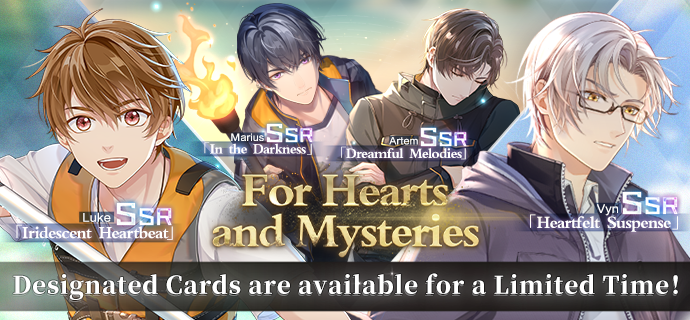 Four new SSR cards, one for each of the NXX boys was added in a special Lost Gold gacha banner, which is unique in various ways compared to previous gacha banners we've had so far. Firstly, the rate-up card changes on a specific schedule, which you can view over here on the official Tears of Themis Twitter page.
Furthermore, special Tears of Themis are required to perform Visions, unlike the standard currency you utilize on Rotation and Permanent banners. The "For Hearts and Mysteries" banner requires special Tears of Themis with an island logo etched on them. Those can only be used on the Lost Gold banner and convert into regular Tears of Themis once the banner concludes. Players can also obtain Tears of Themis – Limited, an item that can also be used in the banner. Still, the Limited Tears will convert into Stelin after the event ends, unlike the special currency I've mentioned previously.
Playing through the event requires a bit of patience as you try to uncover each area of Nosta. Just select a tile to unlock and by consuming the required amount of each of the four items: First-Aid Kits, Lumber, Bottled Water, and MREs, obtainable through your campsite's Supply menu on the main event page. You'll obtain 60 of each aforementioned resource for every 60 minutes that pass. It is also possible to upgrade your Tent to increase the number of resources you'll obtain each hour.
Additionally, playing will earn you Hunter Badges, which can be exchanged for various items on the Event Shop. There are also missions to complete, which is pretty similar to the Lantern event we had previously. However, there is no $15 Battle Pass tier with exclusive rewards locked behind it this time. Be prepared, though, because many Badges are required to clear the shop's rewards.
The "Mysteries of the Lost Gold" event in Tears of Themis brings a distinct formula thanks to its mechanics with the gacha banner featuring the cards. As much as this sounds like an odd comparison, it reminded me of Animal Crossing: amiibo Festival's (yes, I am aware that game is very infamous for its flop) Desert Island Escape, and it brought back so many memories about enjoying what was behind each tile of the island I've unlocked.
---
This post may contain Amazon affiliate links. As an Amazon Associate Noisy Pixel earns from qualifying purchases.
---