Making a Positive Case for Gacha Games Based on My Experiences
Gacha games; a genre that's often maligned because of how easy it is to fall down a rabbit role and potentially fill your credit card bill with debt from microtransactions.
Well, I've played a lot of gacha games. One good look at my phone's "Games'" folder, and you can easily tell I'm addicted to the genre. Although, "addicted" doesn't really mean I have hundreds upon hundreds of dollars worth of purchases. The most I've ever spent on a single gacha was $15, and that was years ago.
But actually, spending money on gacha games isn't always a bad thing. As long as you have common sense, you should be able to easily have a good time while spending in moderation, or…not spending a cent, if you will.
So, here is my story with some select gacha titles and how I've spent money on them over the years.
Kingdom Hearts: Union Cross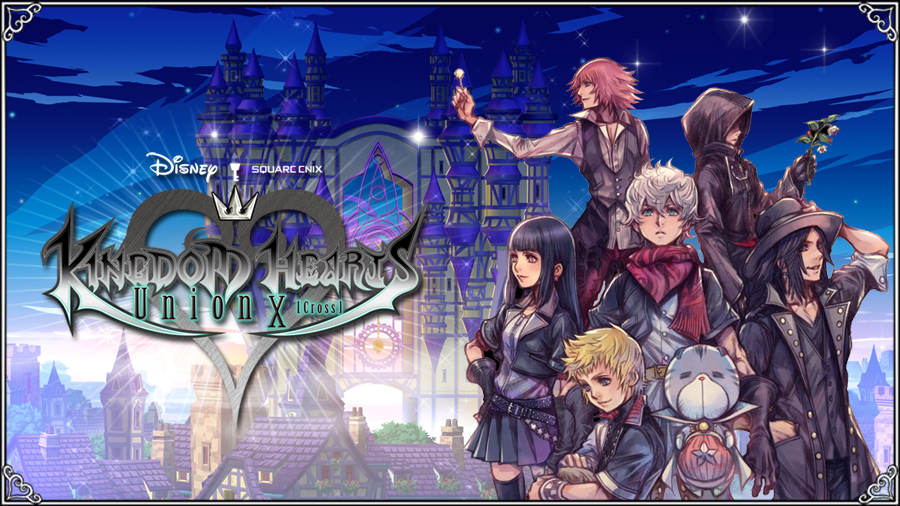 Oh boy. This game takes me back. While I don't frequently play Kingdom Hearts: Union Cross anymore, I remember spending a great deal on the Japanese version's VIP package. It was a tad cheaper than the Global version, as 1400 yen wasn't exactly $15, but rather, $13 or so.
But I think the only time I really went ham on spending for the VIP package was during the game's anniversaries because, alongside premium medals, they gave out 4,400 Jewels for a pretty nice price.
But now that it's shutting down, that's irrelevant right now. RIP.
Genshin Impact
This is a game that got me addicted to its open-world exploration and great characters. The most I have ever spent on Genshin Impact was $6, and that was for the Gynostic Hymn package. This package unlocks the bottom row of rewards in the Battle Pass.
The product I buy most frequently, though, is the Blessing of Welking Moon. It's an EXCELLENT "VIP package." Not only do you get 300 Genesis Crystals that can be converted to Primogems, but you also get a total of 3000 additional Primogems in the span of 30 days if you log in every day.
Honestly, even on days when I do not feel like playing Genshin, I only log in because it doesn't take that long to guarantee your 90 Primogems of the day. It is also not subscription-based, meaning you can easily manage yourself.
Fire Emblem Heroes
As a "player since day one," I hardly ever spent on Fire Emblem Heroes. But, I must say that when the Feh Pass was introduced at the asking price of $9.49 a month, I quite literally scoffed at it.
The only times I pay up for this title are when I feel like I have money to spare. I usually solely get the "Mini Packs" that cost between $4.99 and $6.99 because I know they're gonna help me save in the long run for the Hero units I truly want.
Dragalia Lost
While I no longer play Dragalia Lost, I still remember the times I bought the Dream Summon showcase, a pack that cost 1,200 Diamantium and let you choose any 5-star adventurer or dragon of your choice. It also gave you a x10 Summon Voucher as a bonus.
I can confidently proclaim that money is not required at all for Dragalia. If you already have a capable team that won't benefit from that unit or dragon, then I'd say you can freely skip a banner until a character you truly want appears. By the time you do so, you'll probably have already amassed enough free resources to get them. Additionally, only spend when Gala Dragalia is active. That's my pro tip.
Uta No Prince Sama: Shining Live
…How can I explain this game…Well, I started getting into it because it looked lovely. However, I then quickly realized that the title is…more directed towards the female audience. But I don't care~!
In essence, gacha games can be freely enjoyed if you manage to control yourself.
The packages I spent in this game are often the "Mini Packs" containing 30 Paid Prisms for just $1.00. I also occasionally spend when the anniversary offers a discounted package that costs like, $5 for a fair amount of content.
And even though I don't have many URs of my favorite idols (Syo and Ranmaru, why must you two avoid me like I'm some sort of Egyptian plague?!), I can still get a decent enough score on events to obtain plenty of rewards.
In essence, gacha games can be freely enjoyed if you manage to control yourself. I know it's not easy, given that some gacha games employ rather manipulative tactics that can trigger people with addictive tendencies.
But honestly, spending just a little and in moderation is good enough. See if that charge you'll add to your credit card bill is really worth it. And well, even if you don't like spending at all, you could spend a bit to thank the developers for their hard work in maintaining this title online, for free, for everyone, and without the need of spamming an advertisement on every single page you open.
So now we go back to this piece's title: It's not always bad to spend on gachas unless, of course, the game employs a $14.99 weekly based subscription so you can progress properly on it. (I'm looking at you, Union Cross!!)
---
This post may contain Amazon affiliate links. As an Amazon Associate Noisy Pixel earns from qualifying purchases.
---