Genshin Impact Teaser Trailer Introduces the Foolhardy Oni Arataki Itto
Developer miHoYo has released a new Genshin Impact teaser trailer introducing us to the new character, Arataki Itto, the head of the Arataki Gang. They constantly get caught by Inazuma's Tenryou Commission. The trailer depicts a slightly distorted version of the humans versus oni story while providing comedic insight into Arataki Itto's personality. In the trailer's description, the developer states:
"When the Arataki Gang is involved, even the most traditional repertoire may usher in a new twist. Although some in the audience have enjoyed such a surprise, it has caused some trouble for the Tenryou Commission. So let's see who will get the last laugh this time: Arataki Itto with his booming laughter, or the soldiers who are swift at maintaining law and order."
Arataki Itto will be available for players to wish for starting December 14th. In addition, the new Geo Archer, Canine Warrior Gorou, will also release alongside Arataki Itto. Here's the full information about the character's voice actors and skills: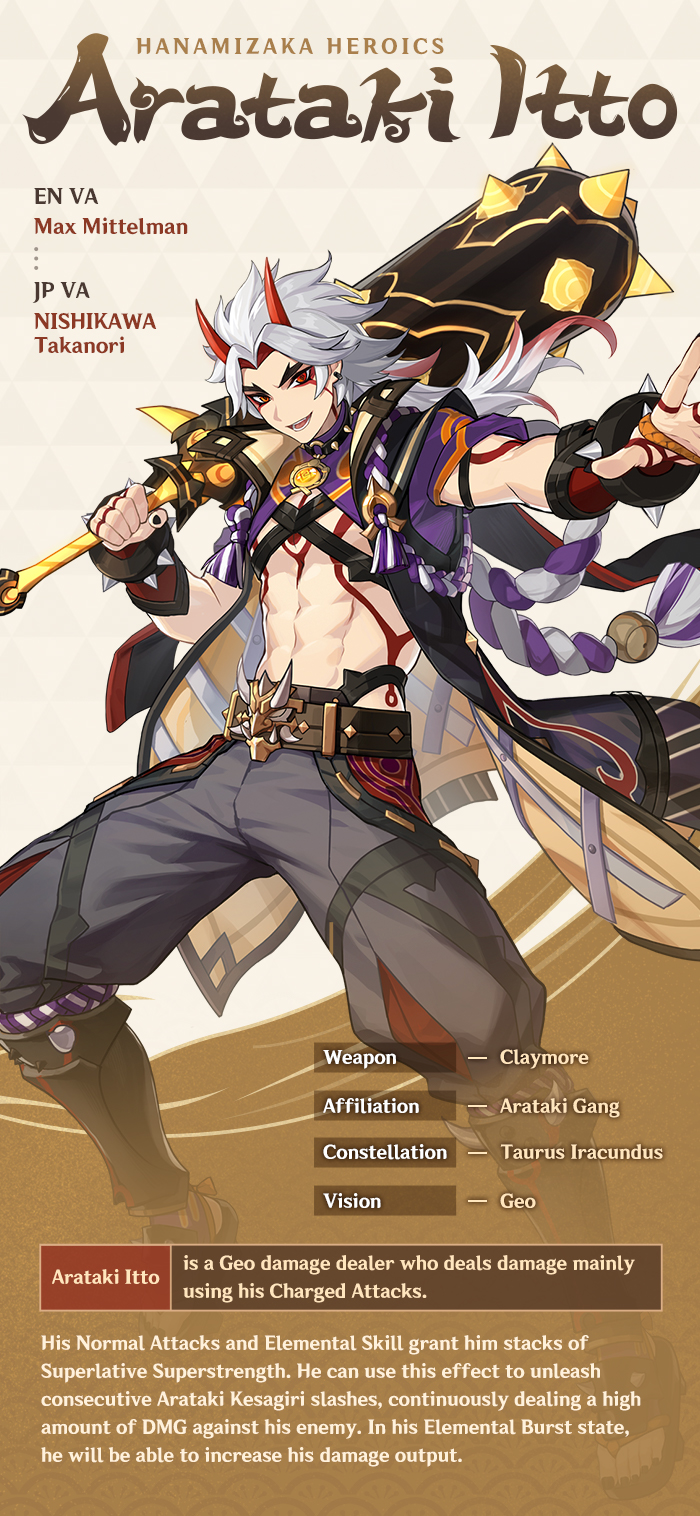 You can view this new teaser trailer below:
Genshin Impact is a free-to-play open-world action RPG that brings players to the visually stunning world of Teyvat. The player takes on the role of the mysterious "Traveler," who sets off on a journey to discover the fate of their lost sibling and unveils the mysterious secrets of Teyvat along the way. Version 2.3, Shadows Amid Snowstorms, is currently available on PlayStation 4, PlayStation 5, PC (through the official website and the Epic Games Store), Android, and iOS devices.
---
This post may contain Amazon affiliate links. As an Amazon Associate Noisy Pixel earns from qualifying purchases.
---