Six Mobile Games to Entertain Yourself During Self-Quarantine
Now that everyone is home all the time, you might be thinking, "Hm, what video game should I play during the self-quarantine after my work is done?" Well, we went ahead and put together a list of mobile games that could help realize that stress. Come on, don't you all have phones?
---
Vainglory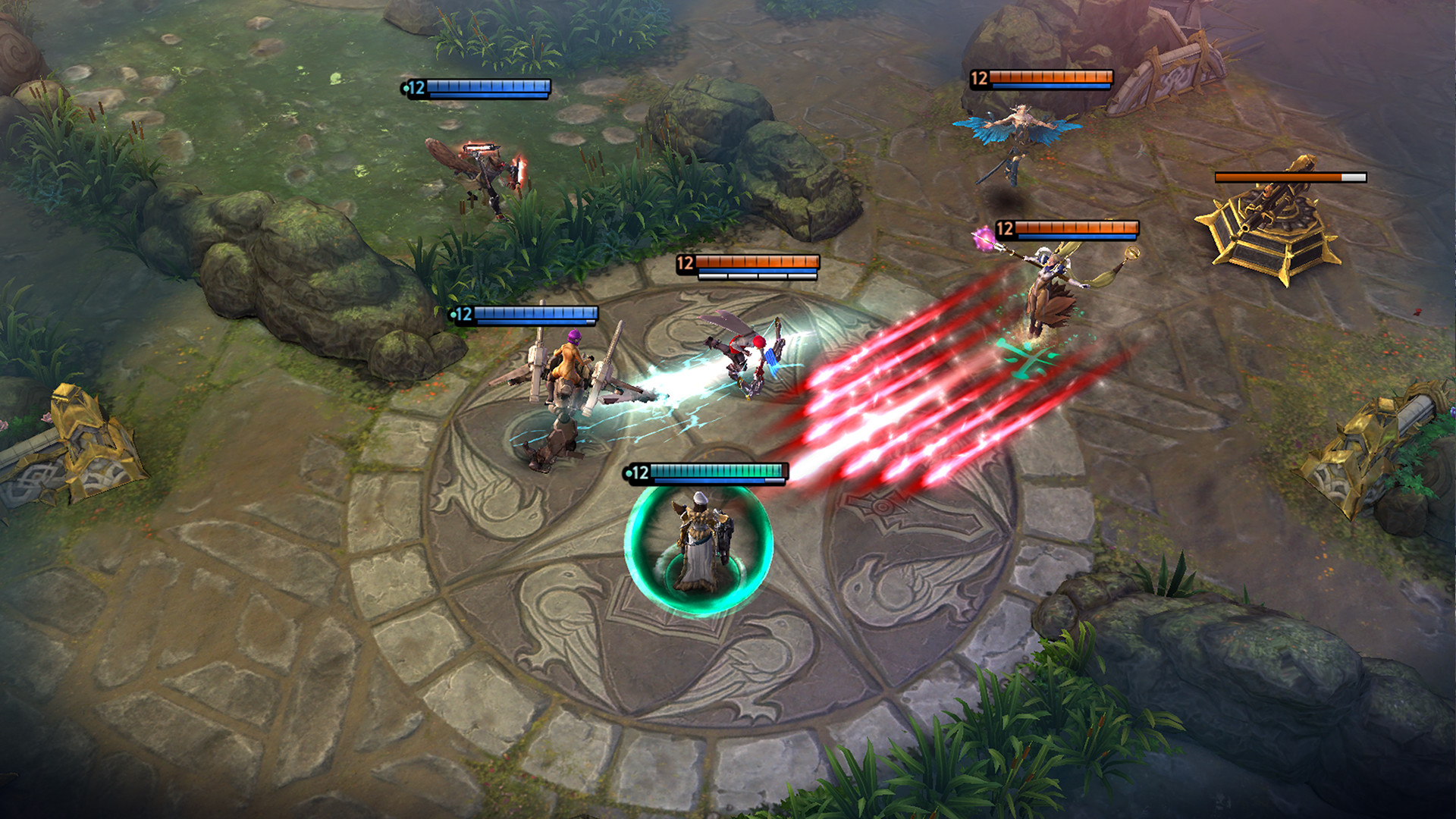 Vainglory is one of the best mobile MOBAs out there. If you've played any MOBA before, you know the drill. Two teams of five fight between three lanes to push toward the enemy team's base. There's also a three vs. three-mode if you're into that. The difference between Vainglory and other mobile MOBAs is how clean the controls feel. Whether you're playing on tap or joystick controls, nothing ever feels clunky. I've been playing since beta, and have only seen improvement after improvement added to the game. There's also crossplay with PC as well.
Pascal's Wager
If you need an awesome single-player experience, Pascal's Wager delivers. I'm not kidding when I say; this is Dark Souls on an iPhone. The great thing is, it doesn't necessarily copy the entirety of Dark Souls. It takes all the best parts about it – an original dark story, responsive controls (touch and controller support), and a dreary world that puts you on edge for your next fight. Just be sure not to throw your phone against a wall when you die over and over again.
Teamfight Tactics (Mobile)
Riot Games recently released their variant of auto-chess on mobile devices. Teamfight Tactics is essentially the same game you can find on PC. Eight players pick from a variety of League of Legends champion chess pieces that are categorized by different classes. If you have enough pieces of a particular category, you'll get a different bonus like additional attack damage or an increased chance for gold.
To be fair, it is generally the same thing as other auto-chess games out there, but I do like the familiarity of it as a League of Legends player myself. However, there's an exciting intermission phase every few rounds that allows you to pick from a rotating board of chess pieces. It can get pretty intense when you're moving your Little Legend avatar to waddle over to a piece you want, while you see someone else waddling over to the same piece.
Shadowverse
For a while, I've always wanted a less complicated version of Hearthstone. I don't know what it was, but it never clicked with me. Then I came across Shadowverse, an anime-as-hell card game with an intriguing and lengthy story mode. It has similar rules to Hearthstone, but it is a bit easier to pick up.
Playing against others may be intimidating at first, especially with a new deck. But playing through the story mode will earn you more cards to put up a fight. With an impressive cast of characters that are fully voice acted, this is one card game you can't skip out on. There are even regular updates that include new leader character cards you can buy from different popular anime.
Call of Duty Mobile
An FPS classic brought to mobile devices, Call of Duty Mobile, is the must-play FPS on phones. All the best maps from previous iterations of the game are available. You may think trying to aim using a phone's touch screen would be difficult, but that's not the case here. It almost feels as if you still had a mouse or controller in your hand, even though you're using touch controls. There's also a battle royale mode if you're into that thing. This is probably the perfect example of what a "copy-paste" job should be if you're going to bring a popular console/PC game to mobile.
MapleStory M
Recently, it was announced that MapleStory 2 was going to be shut down this May. As saddening as that is, there's still a mobile version of the first game you can play. It's a typical cute anime MMORPG. It brings a ton of nostalgia for old players and something fun for newcomers. There's a whole host of classes you can choose from, each with their own unique main storyline. This is probably one of the best games to practice social distancing by gathering your friends, going on quests, and beating up some snails.
---
Thanks for reading, are you playing any mobile games that you'd like to shout out? Stay safe out there!
---
This post may contain Amazon affiliate links. As an Amazon Associate Noisy Pixel earns from qualifying purchases.
---