A Casual Look-Back on Maplestory Many Years Later
I must say, it has been quite a good while since I've played Maplestory. I would be lying if I said it was my first…MMO…of sorts? Well, mushy memory lane reminders aside, it got me thinking about how much it has changed. Of course, I am aware that MapleStory 2 exists, but I only grew up with the clunky aspect of 1.
The original MapleStory is a free-to-play, 2D, side-scrolling multiplayer online role-playing game for those who are unaware. It was developed by South Korean company Wizet and published by Nexon (another South Korean company) in North America and Europe. South Korea was the first to get the game in 2002, with North America receiving it in 2003. Although Japanese and Taiwanese also exist, the version that I enjoyed was the North American release.
I believe the year I began MapleStory was 2011. Back then, because my PC was not exactly stellar, MapleStory took forever to load. Seriously. I would not recommend trying to load it off a spinning hard disk. Thankfully, we're now in the era of SSDs, and even though MapleStory was never designed to take full advantage of solid-state drives, it's still miles better to load it off one with snappy processing.
Being a 2002 game, it's no surprise that it isn't very kind to the now-standard 1080p resolution. While an option does exist in the Main Menu nowadays, most of the time, you'll get a window pop-up saying the game is more suited to play on a 1366 x 768 resolution. …Sure, it's not ideal, but I suppose that's what you get.
My first ever character in Maplestory was of the Luminous class in the Bera server. While I did enjoy the mage-like abilities it had, I later found out that if I wanted to play with my friends, I would need to be in a server known as Windia (which doesn't exist nowadays).
There, I tried out the Demon Avenger class that solely relied on HP and had no MP to speak of. Furthermore, I took advantage of the Burning campaign that aided in swifter leveling (which, incidentally, if you want to start MapleStory, creating a character during the Burning campaign is super recommended, as you'll get rewards for leveling up and you'll have an easier time overall doing so.)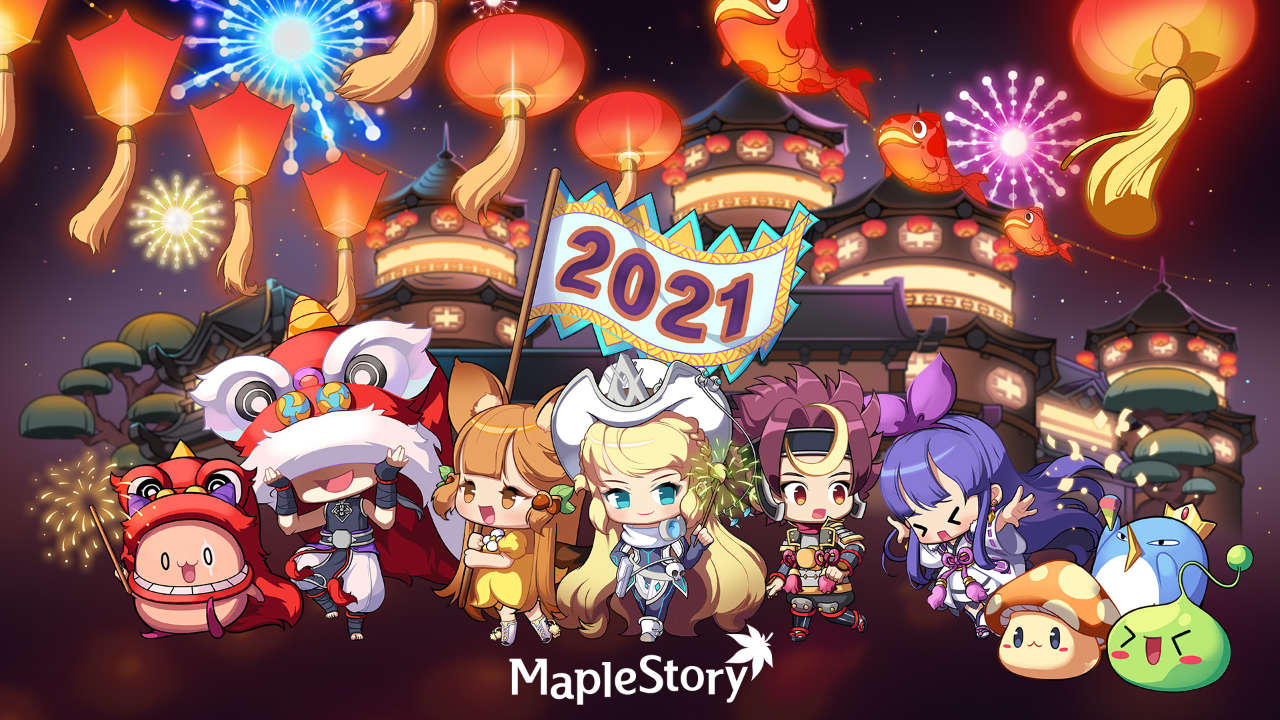 I still clearly remember the questline that made me love MapleStory, which is the alternative universe of FriendStory. FriendStory was an isekai-style scenario where the player suddenly lands into a school world after a barrier to the real world is accidentally opened.
There were six chapters, and each had various occurrences throughout the school, such as getting the P.E teacher and the infirmary nurse to stop hating themselves, one where a super hot transfer teacher suddenly makes all female students fall madly in love with him… Yeah, I know all those things are rather cliché in isekai animes NOWADAYS, but again, at the time, the story was just the best for 11-year old past me.
In case you wish to recall or watch the Friendstory opening, here's a YouTube video from Nexon themselves. This opening would play whenever you started a new chapter. Although this particular video I've linked decipts a slightly earlier version of the characters (the red-hooded boy, for example, uses a green hood and has brown hair instead of black in-game). Still, you'll understand the main aspects of it, even if it's extremely cliché.
The cast of FriendStory was composed of characters from Maple World (yes, that's how they referred to it at the time) but with a hint of their personalities. My favorite chapter at the time was Chapter 6. Here's the synopsis: A new student comes to Shinsoo International School carrying a Rock Virus that infects the student body, making them play air guitar and act like rock stars. Join Irena's band to help them fight back with the power of music!
Yes, you read that correctly. The entire chapter has Irena and her friends perfect their music to win the school's music festival. While I wish I had screenshots to show…those are pretty much gone, but you can find the gameplay of FriendStory on YouTube. Even after clearing FriendStory, you could tackle the Abandoned Shinsoo School Building dungeon to get Needles and EXP. Those Needles can be exchanged for cosmetic items for your character to wear.
Another event that I regrettably don't have any screenshots of my own to share is the Eluna exploration event. In it, you travel to another planet called Eluna. The quest had you defeat a multitude of enemies, either with friends or by yourself online with random people.
By defeating the monsters, you obtained eight types of Eluna crystals. Each of them was able to be exchanged for EXP items. If my memory does not fail me, it was hailed as the "Best EXP Farming Event" in MapleStory history, but I can't say if that was true or false at the time. Here's a screenshot from Nexon's notice page back then:
One last memory that I have of my early days of MapleStory was during my very first closed beta test, in a server called Tespia (a portmanteau on "testing" and "utopia"). As per any closed beta fashion, many events were released, and if there's one I distinctly remember, it's the "??? ??? ??? Box Incident".
Due to the fact MapleStory's source text is in Korean, and the game utilized your computer's font, the Korean characters would not display as they should and caused the boxes and their descriptions to be all messed up. But it was so much fun testing and laughing with all the players. Past me sure had a blast, and I would love to do this another time one day. Testing out events in a closed beta before anyone else still seems magical to me, even years later.
In 2021, MapleStory has not changed much at all since I left, except perhaps there are several more classes you can try out now, and while I do not have the time to try them all out, it's still the same 2D game as always, and I indeed enjoyed taking that short trip down memory lane. Back when it took five minutes to load it on a cranky hard disk. It's a shame its sequel, MapleStory 2, was not as popular, having shut down last year. Still, I'm sure Nexon has many plans with the original MapleStory, even if its engine is severely outdated.
---
This post may contain Amazon affiliate links. As an Amazon Associate Noisy Pixel earns from qualifying purchases.
---